About Us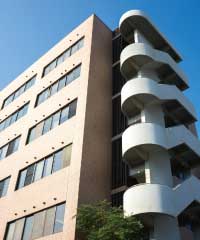 Reuse by improving idle facilities etc
We provide "Equipment reuse web system" that we collect information on unnecessary facilities · idle facilities. and will promote reuse and relocation. With the cooperation of other universities and Public research institution and Corporate etc, We aim to build a system that will be a nationwide model.
Enhance education and research facilities and promote shared use
Develop public relations activities to widely disseminate Okayama University's shared use facilities and facilities, We provide easy-to-use "Shared use equipment WEB system". We will conduct survey on current situation, request survey and support for shared use activities in order to efficiently enrich the facilities of the university and joint use.
Fostering support human resources・Technology improvement
Support various activities for enhancing technical staff and technological improvement. and We will refine the research technology that is the strength of Okayama University. and It can be widely available inside and outside the campus.